Tuesday, August 1nd, 2023: 4:00 PM – 9:00 PM @ The Village Green
---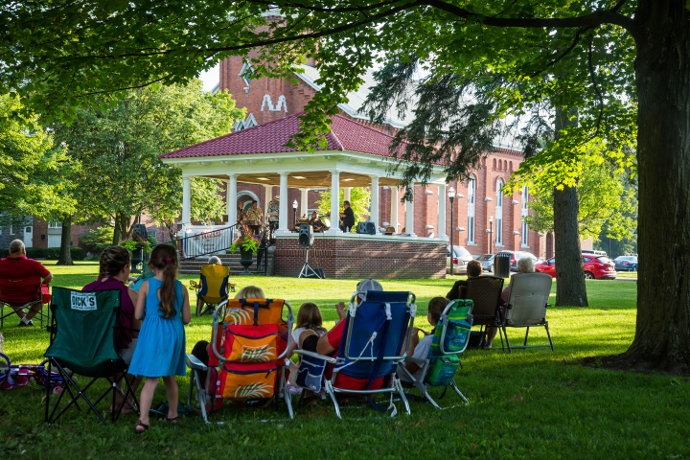 ---
"Give Neighborhood Crime and Drugs a Going Away Party."
Sponsored by: First National Bank of Dryden, HBA, McNeil & Company, Homer Elks Club, X101 Always Classic
---
On August 1, 2023, on the Village Green, the Village of Homer will participate in the 39th annual National Night Out. National Night Out promotes police-community partnerships, crime, drug, and violence prevention, safety, and neighborhood unity. The Village of Homer has decided to include all first responder agencies in the Cortland County area, as it takes more than one department for a community to be safe.
---
The event will be held on the Village Green between 4pm and 9pm. National Night Out's theme this year is "Give Neighborhood Crime and Drugs a Going Away Party." As such, the Village will be hosting a family-oriented party with various competitions along with a live band.
---
---
The First Annual Cortland County Responder Cup (Sponsored by the Homer Business Association): Come meet the first responders in Cortland County and cheer them on!
Village of Homer Police, Fire, DPW, Water and Sewer Departments, Preble Fire Department, McGraw Fire Department, NY State University Police at Cortland, Cortland County Sherrif's Office, NYS Police, NYS DEC Police, Other Local Police Officers, Troop 85, NYS Troop 92, Homer Congregational Church, Healthy Neighbors Program, Homer Boys and Girls Scouts, CACTC and Partners, Cortland Mental Health, Cortland County Health Department- Cancer Services Program, Injury Prevention & Traffic Safety, Traveling Tots- Child Safety Seat Check, Lourdes Mobile Mammogram, HCR Home Care
---