Plenty of free on-street parking is available along Main Street so that you can enjoy the attractions the Village of Homer has to offer.
In addition to on-street parking, there are two municipal parking lots in the Village:
 Behind the Homer IGA Foodliner Grocery Store @ 7 South Main Street
 Next to Heritage Realty @ 7 James Street
There is no parking on village streets or in these lots from 2:00 am – 6:00 am.
Village Municipal Parking Lots
Cortland Transit provides fixed route bus service in Cortland, Homer and Cortlandville on 30 minute intervals between 6 a.m. and 6 p.m. Monday through Friday. A lift-equipped bus for wheelchairs is provided on all fixed routes. Also, door-to-door service is available county-wide through the Dial-a-Ride system.
For current bus route maps, fare information, and other information check out: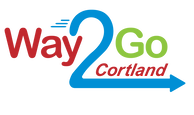 American Taxi
4363 US Route 11
Cortland, NY 13045
(607) 753-3030
Operates 24/7
Collegetown Taxi
55 Port Watson Street
Cortland, NY 13045
(607) 588-8888
Operates 24/7
Note: Accessible taxis available; please call to schedule.
Cortland Taxi-Silver Star Taxi
110 Owego Street
Cortland, NY 13045
(607) 756-5460
5:30 AM – 5:30 PM
Monday through Saturday