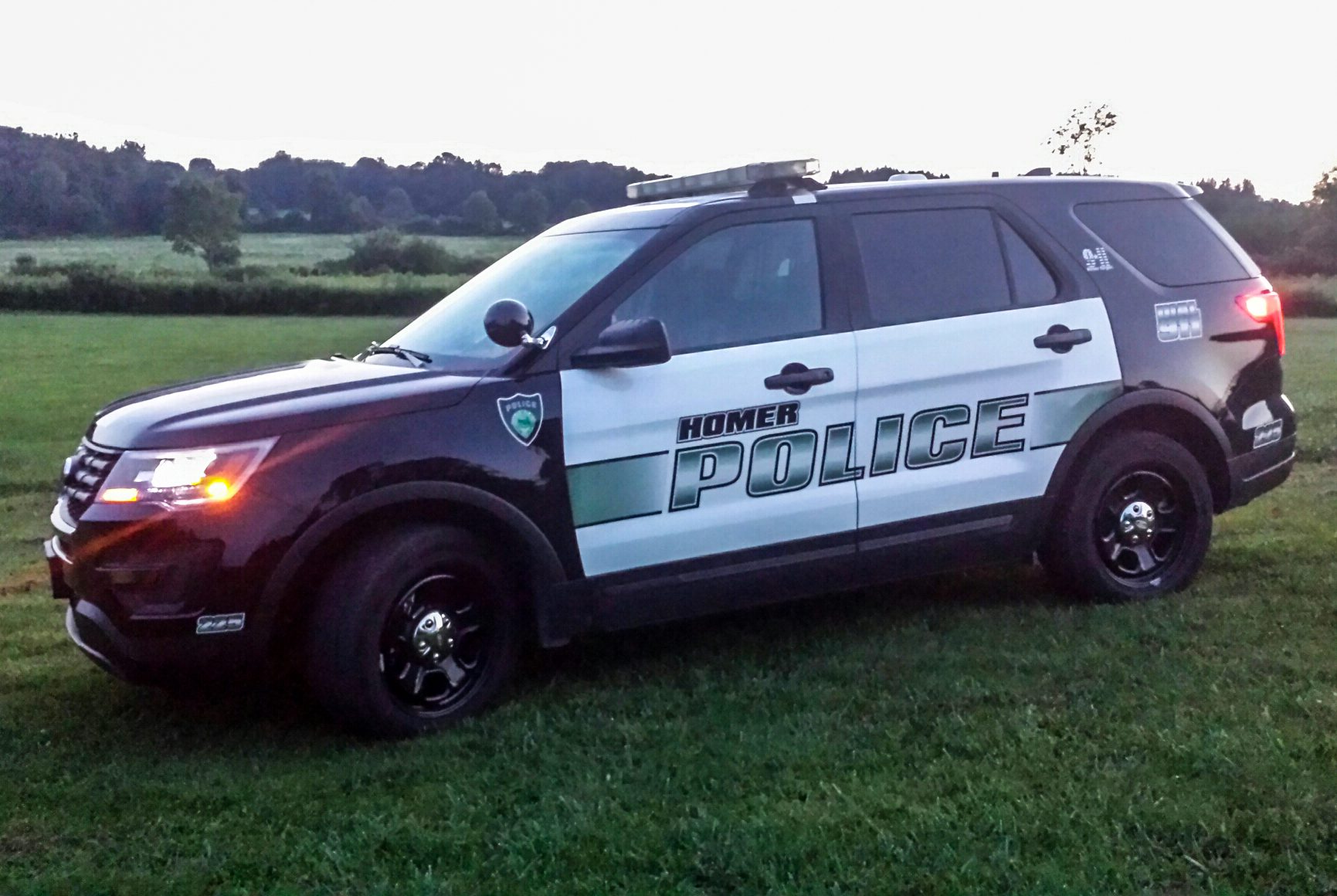 ---
---
Mission Statement:
The officers of the Homer Police Department are dedicated professionals who are committed to working with the community to make the Village of Homer a safe and desirable place to live, work or visit. Our mission is to partner with the community to solve problems, improve public safety and reduce crime in a manner that is fair, impartial, transparent, and consistent with respect for human dignity according to the highest standards of professionalism, integrity and accountability.
We have an open door policy and welcome any community member to come in anytime with concerns or questions. The Police Department has an officer on duty 24 hours a day, 365 days a year. Village residents requiring police assistance for an emergency should always call 9-1-1, but during the hours of 8am to 4pm Monday – Friday, you may call (607) 749-2022.
As of 2012, we have School Resource Officers (SRO's) in our schools. We are working with the Homer School District to keep our schools safe.
---
---
---
Robert Pitman
Police Chief
Officers
Sergeant Michael Winchell
Officer Charles Smiley
Officer Jordan Cohen
Officer Jacob Brewster
Officer Recruit Ashley Martin
SRO's
High School
Robert Stockwin – Evening Events & High School
Steve Morgan – Jr High School
Quentin Giles – Elementary School
Dave VanOrden – Intermediate School
Homer Town Justice Court
Honorable Randolph V. Kruman
E-Mail Address:
HomerTownCourt@nycourts.gov
Mailing Address:
4 Water Street
Homer, NY 13077
Tel: (607) 749-2326
Fax: (607) 749-6459
Office Hours:
Monday, Tuesday, Wednesday
11 a.m. – 2 p.m.
Court Hours:
Court is normally held on the first and third Tuesday of each month, at 5:00 PM. Court is not held on Holidays or on the fifth Tuesday of the month. Please use the side door for Court.
Count Clerk Office Hours:
Monday, Tuesday, and Wednesday from 11:00 am – 2:00 pm.
The office is closed on legal holidays.