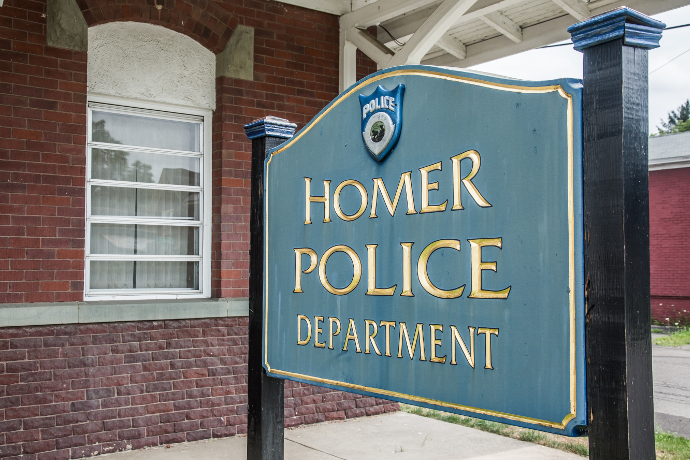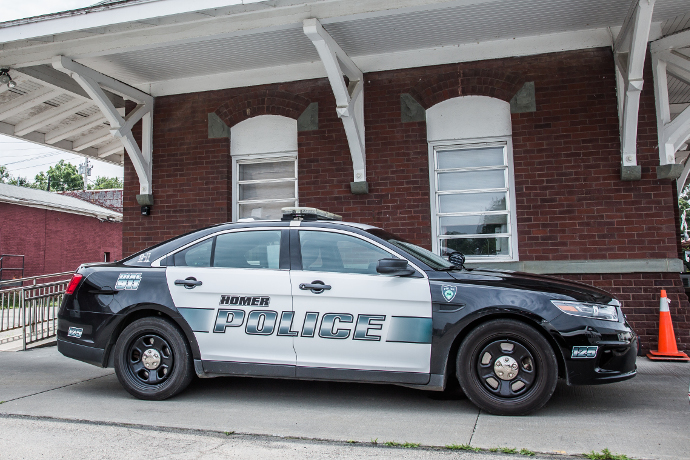 Welcome
The Village of Homer Police Department is a proactive department. We are highly involved in the community and follow a community policing approach. We have an open door policy and welcome any community member to come in anytime with concerns or questions.
The Police Department has an officer on duty 24 hours a day, 365 days a year. Village residents requiring police assistance for an emergency should always call 9-1-1, but during the hours of 8am to 4pm Monday – Friday, you may call (607) 749-2022.
As of 2012, we have a School Resource Officer in our schools. His name is Officer Ed Lake. Feel free to ask him any questions you may have.
CONGRATULATIONS TO OUR HOMER POLICE DEPARTMENT SERVICE AWARD WINNERS OF  2019!
---
---
Homer Police Department Updates
Robert Pitman
Police Chief
Kimberly Reitano
Office Assistant
43 1/2 James Street
Homer, NY 13077
Emergency: 911
Non-Emergency:(607) 749-2022
After Hours:(607) 749-2028
Fax:(607) 749-3675
kreitano@homerny.org
Office / Records /Medication Drop-Off Hours
Monday – Friday
8 a.m. to 4 p.m.
Officers
Roland "RJ" Eckard
Christopher Parrow
Matthew Compton
Ptl Dana Smith
School Resource Officer Michael Bort
School Resource Officer David VanOrden
Homer Town Justice Court
Honorable William Foley
4 Water Street
Homer, NY 13077
Tel: (607) 749-2326
Fax: (607) 749-6459
Office Hours
Monday, Tuesday, Thursday
11 a.m. – 2 p.m.
Court Hours
First Three Tuesdays of the Month
4:00 p.m.