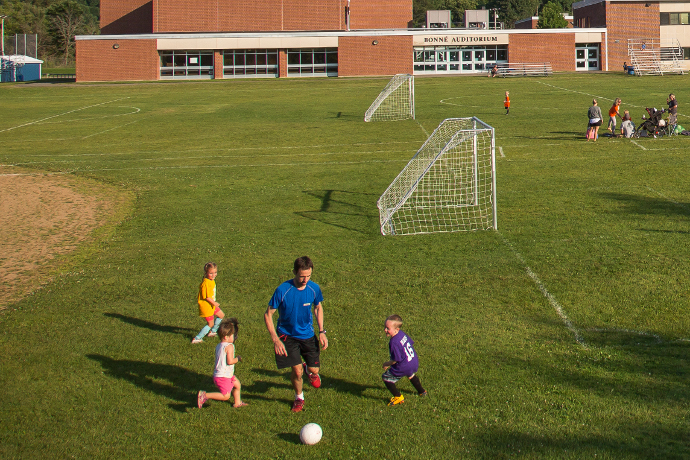 Youth & Adult Rec Programs
Did you know that the Village of Homer offers many recreational programs and activities? 
Visit villageofhomer.recdesk.com for a complete lists and to register online. Registrations are now online only for Village programs.
Interested in starting a new program or league? Have ideas or suggestions? Contact Zack!
Zack Pollak, Recreation Director
Cell: 607-749-0663
Email: zpollak@homerny.org
2019 Summer/Fall Registration Deadlines (Clink for printable PDF)
Soccer: 6/2
Swim Lessons: 1 day sign up 6/3 – Free to village residents, $10 all others.
Finger Lakes Softball: 6/5
Tennis Lessons Session 1: 6/24
Tennis Lessons Session 2: 7/15
Tackle Football: 7/17
Cheerleading: 7/17
Flag Football: 8/11
Camps
Youth Football Camp: $75 BEFORE August 1 $100 AFTER
Boys Basketball Camp: Registration goes up $10 after 6/1 and late registrations are not guaranteed camp jersey.
Girls Basketball Camp: 6/7
Trojan/Black Knight Volleyball Summer Camp: Registration up to and day of camp (July 22nd)
Lax Camp: Limited to 50 participants, first come, first serve. (July 22nd)
Other Events & Activities
Mobile Arts & Crafts: July 1-August 9th, 10am – 1pm (will not meet on July 4th)
Monday, Wednesday, Friday on the Village Green. Fridays in July will tie into the Library's lunchtime story
Tuesday, Thursday at Newton Water Works Park on Rt 281
Phillips Free Library
Family Nights at the Library, Wednesday nights in July, from 6:00 – 6: 45 pm. Visit the concert series after! J
Life-Sized Games: Mondays in July and August from 3:00-4:30 pm
Lunchtime Story Launch: Fridays during July at noon
Declaration of Independence Reading: 7/4, 10 a.m. @ Center for the Arts
Lilypad Puppet TheatrePuppet Show & Build Workshop: 6/22, 10:30am – 12:30pm @ Center for the Arts
Zack Pollak
Recreation Director
31 North Main Street
Homer, NY 13077
(607) 749-0663
Kristen Case
Recreation Assistant
Any paperwork should be turned into Kristen at the Village Office, located at 31 North Main Street.
Gary J. Harrington

Chairman

Ward Dukelow

Senior Representative

Brian Pepper

Matthew Small

Jeff Shattuck