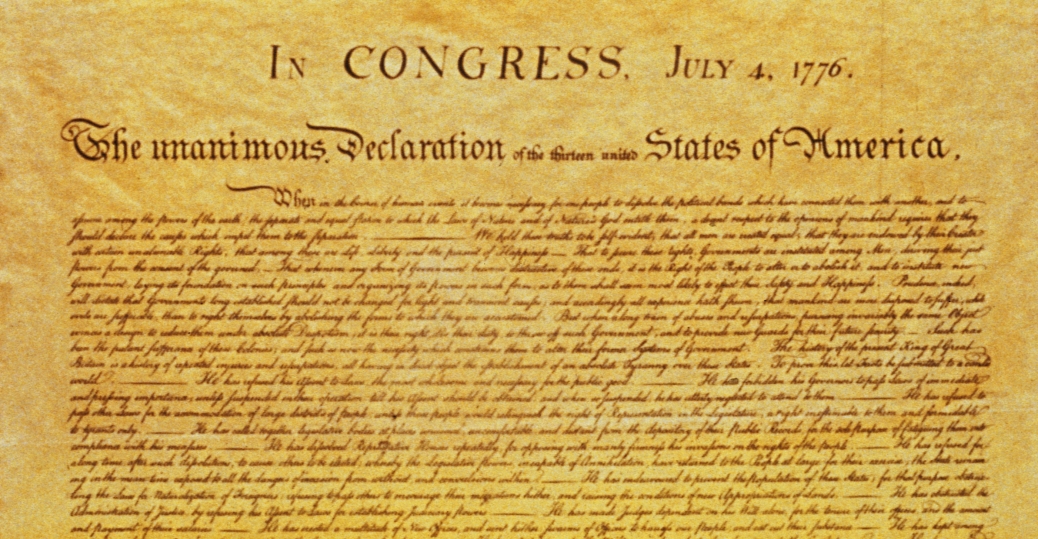 ---
28th Annual Public Reading of the United States Declaration of Independence.
Everyone is invited to gather at the Center for the Arts of Homer at 10:00 a.m. on Tuesday, July 4, to commemorate this document that is one essential part of our Charters of Liberty. Charles W. Jermy, Jr. and Charles W. Jermy III will recount the circumstances that led up to the Declaration's adoption in 1776 and talk briefly about its signers. After they describe the fates of some of the signers, those in attendance will be invited to read aloud a short portion of the Declaration . Following the reading, bells in the buildings surrounding the Homer Village Green will be rung fifty times. Please plan to join this important community-wide commemoration of the 247nd birthday of the United States of America. There is no charge for attending.
For more information, please call Bud or Chip at 607-749-4365, or send an e-mail message to cwj1@cornell.edu.