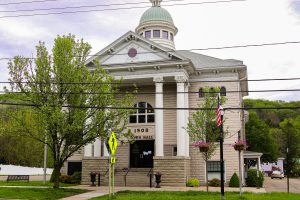 Climate Smart Communities (CSC) is a New York State program that helps local governments take action to reduce greenhouse gas emissions and adapt to a changing climate. The program offers technical assistance, grants, and recognition for municipal governments that are prioritizing climate action.
The Village of Homer is a Bronze Certified community and we are working toward silver! We are proud to be the first and only municipality in New York whose certification process was entirely led by young people.
Explore
Visit the following pages to learn more about the Climate Smart Communities Task Force and how it is making a difference in the Village of Homer. To learn more about the Village's CSC Task Force and leadership, visit the "About" page. For an updated list of all the actions we've completed, visit the "Progress" page. To read press and media coverage of the Task Force, visit the "Resources" page. And if you would like to get in touch, and for information about our meetings, visit the "Contact Us" page.
Summer Internship
We are looking for part-time interns to work on projects with us this summer! For more details, see the document below. Contact Shenequa Perry (shenequayperry@gmail.com) or Andrew Fagerheim (andfagerheim@outlook.com) with questions.