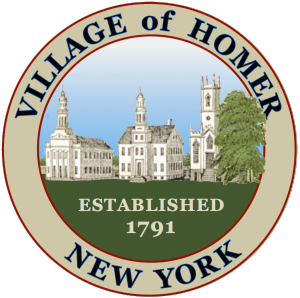 Village Updates
Winter Wallop

Recently, we announced the return of a Sidewalk Snow Removal Service throughout the Village. Beginning with established school routes, then Main Street and on to other residential areas. This week's Winter Storm Avery, however, came upon us much sooner than we could adequately implement our program. We anticipate being fully operational by 12/1/18. Our Ventrac Tractor with multi-use snowblower, blade and salt spreader should be ideally suited for Sidewalk Snow Removal duty.
Keep an eye out for the DPW Snow Removal Machine! Be safe and warm this snowy season.

Village Office ... See MoreSee Less
Will this include the 281 corridor from high school to Hudson St Ext? No late bus for these students, they have to walk home, in the street if not plowed.
Will this include the houses on 281?
Yes, it will include the houses on 281. Anything within the Village will be taken care of.... once the machine gets here and set up!
What about the liability if someone slips and falls? Now each of us tax payers are on the hook if they sue? Are we gonna be paying overtime for this service? And will the public areas be cleared prior too?? I'm not bitching I'm just wondering why this decision was made when it seemed it was never a problem prior. Or if it was the homeowner was held accountable. Who now pays for the damage done to the sidewalks from large tractor damage and or salt erosion on the concrete? Will the village police be on trash can and sidewalk snow patrol now? That seems like a long Wed/Thurs shift for them. I think I would have rather seen the village put effort into a much better repair to the railroad track crossing on Cayuga street by Cortland St. I sincerely hope the village snow removal works out for all parties but as u might tell I'm skeptical. On the other side our Mayor has implemented more positive projects than the previous of 15yrs. So thanks Hal.