Hours
Spring / Summer / Fall:  7:00 am – 7:00 pm , everyday
Winter – Closed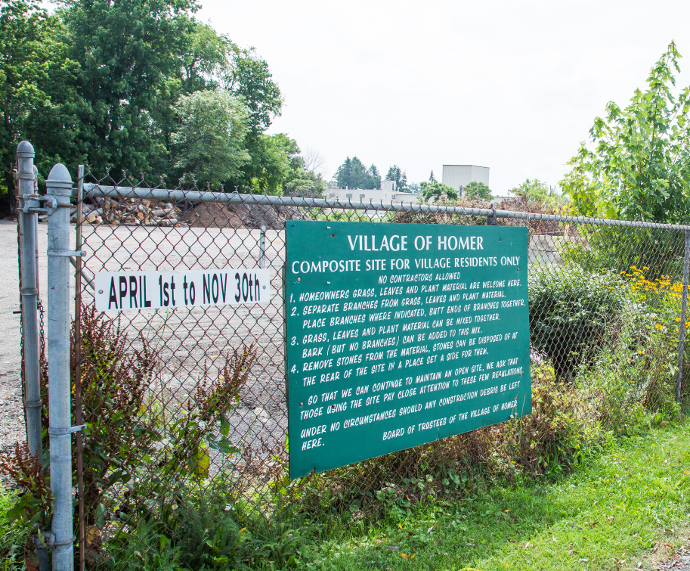 Materials Accepted
Garden debris, grass clippings, leaves and branches from tree trimming and storm damage.
Note
We do NOT accept trees, only branches.  If you bring debris in plastic bags, please be sure to take the bags home with you.
Instructions
Signs are posted at the site to direct you where to put your composting materials.  Please note especially the direction branches need to be placed in the pile.  Anyone is free to take chips or compost at any time.